VLIZ news
Join the Belgium National Decade Committee hosted by VLIZ!
On December 2nd the Belgium National Decade Committee (NDC) was launched during the VLIZ Open Scientific Committee at the InnovOcean Campus. The NDC was presented to all marine research groups and broader group of stakeholders in Belgium by the Flanders Marine Institute (VLIZ) who was designated to host the secretariat of this Decade Committee for Belgium and Flanders. Participants from private and public sectors were present, including among others, Department of Economy, Science and Innovation of Flanders (EWI), Agency for Maritime and Coastal Services (MDK), Provincial Development Agency of West Flanders (POM WVL), Blue Cluster, maritime companies, European Marine Board, and NGOs.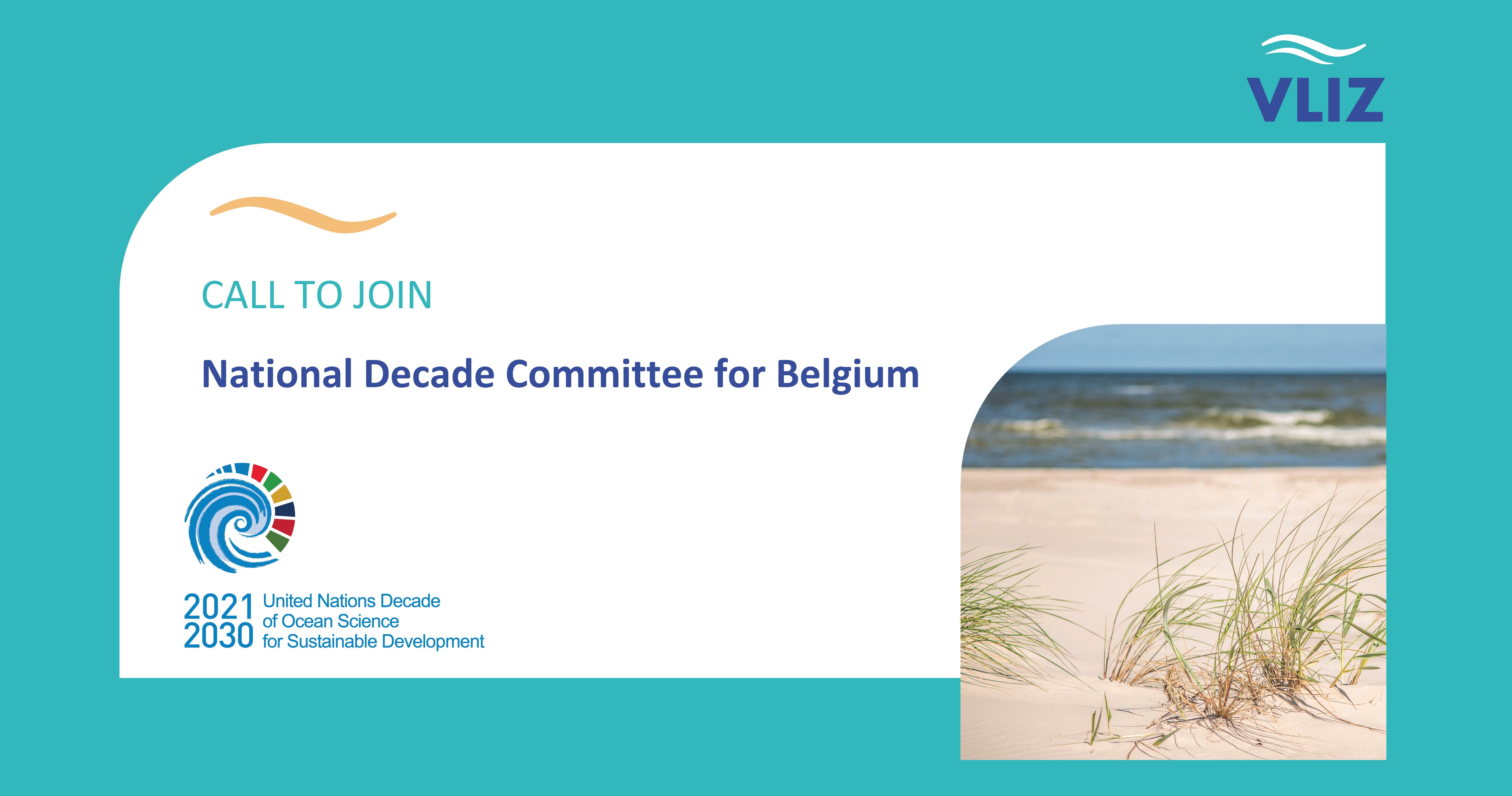 During the session, a general explanation of the Ocean Decade objectives and updates was given by Ann-Katrien Lescrauwaet, director of International Relations of VLIZ. Gert Verreet, senior advisor at the Department of Economy, Science & Innovation (EWI) opened the call to join the NDC, which will be composed of an open- and core-group. The aim of the core-group is to undertake the Ocean Decade challenges with solid actions. It will consist of government representatives, as well as research & innovation actors, and it is open to anyone who would like to participate with concrete contributions.
Finally, in an interactive session the participants had the opportunity to brainstorm, identify priorities, network, and solve questions in three topics related to Ocean Decade objectives, building on previous broad consultations (2018, 2019): (1) Blue Carbon and Nature-based solutions, (2) Citizen science and co-design and (3) Building Ocean knowledge: value chain and capacities.
Are you interested in becoming part of the Belgium expertise for the Ocean Decade? Please contact VLIZ representatives Ann-Katrien Lescrauwaet (
ann-katrien.lescrauwaet@vliz.be
) or Juana Jimenez (
juana.jimenez@vliz.be
) before April 2023. The core-group kick-off meeting is planned for May 2023.  
[
Overview
] [
Login
]