VLIZ news
Are you working as a student at VLIZ this summer?
Every year VLIZ recruits several students working for us in the months July, August or September. For the summer of 2023 we are looking for a number of enthusiastic students for the various departments of the Flanders Marine Institute. Interested students can submit their candidacy via the online form (up to April 16). Mid-May you will be contacted by our HR department.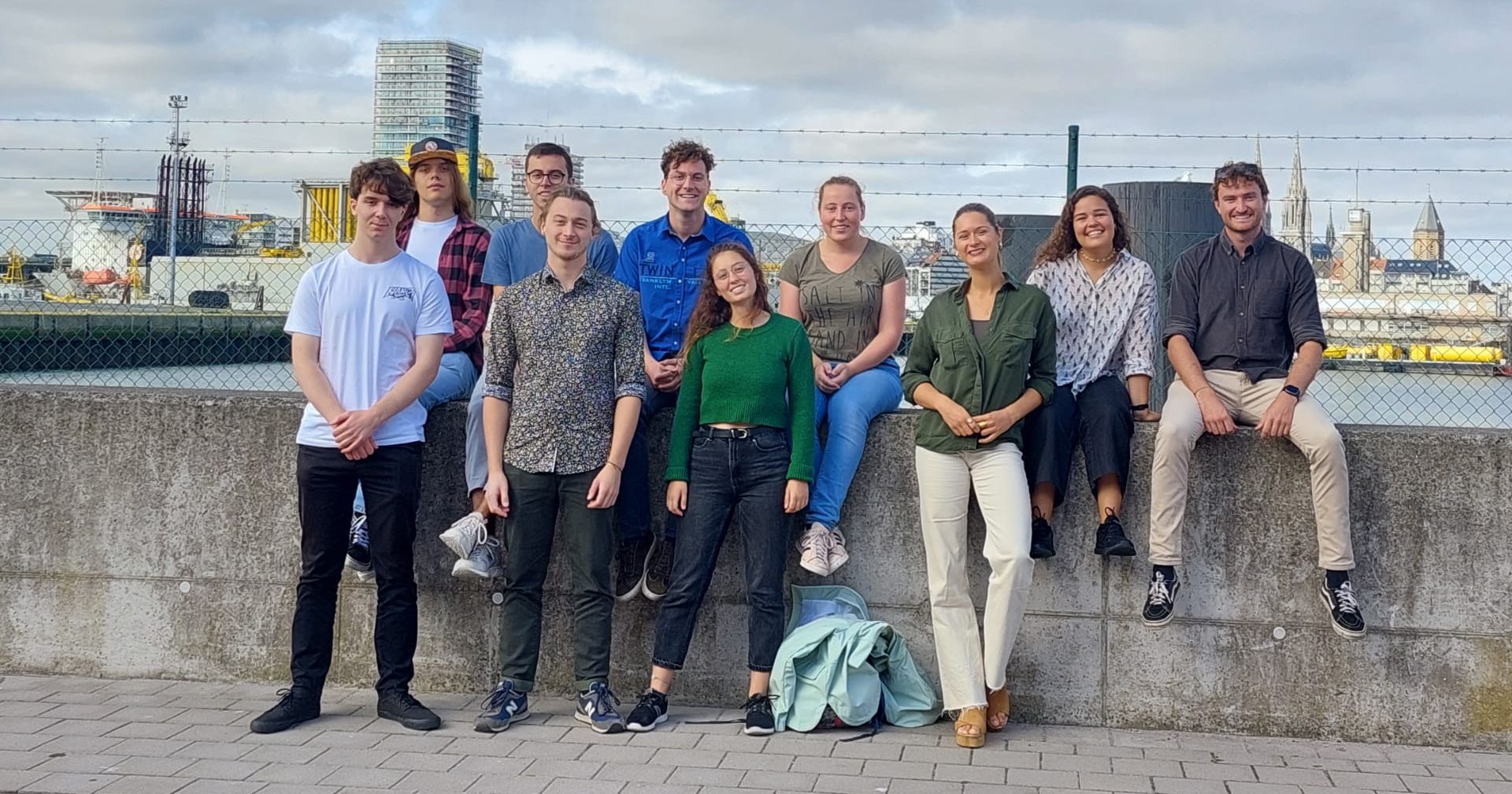 Job students at VLIZ anno 2022 (VLIZ)
Every summer, several students have the opportunity to work for one month – during the months of July, August or September – at VLIZ on various projects and new initiatives. Among others:
the provision of logistical support to marine researchers;
the development of data infrastructures and marine data management;
the development of web applications;
the sharing of marine information with various target groups;
the development of (digital) content such as video, infographics, websites, etc.;
the acquisition, disclosure and reorganisation of marine scientific information in the library;
the support of a sustainable and scientifically founded coastal and marine policy.
Candidates are offered pleasant working conditions and an appropriate salary. We ask for an open and dynamic attitude, as well as a high sense of quality. Knowledge of the sea and/or marine sciences, or of specific aspects of data management or communication is an advantage. Students of marine-related training have a certain preference.
Would you like to work as a job student at VLIZ for one month? Fill in the
online form
and send us your curriculum vitae, together with a motivation letter and any preference for the period, activity or department where you would like to be employed.  
[
Overview
] [
Login
]