VLIZ news
'Blue building' InnovOcean Campus inaugurated
On Monday 5 December, ILVO, VLIZ and its partners officially moved into the brand new InnovOcean Campus at Jacobsenstraat 1 in Ostend. The inauguration, in the presence of Hilde Crevits, Flemish Deputy Prime Minister and Minister of Fisheries, was attended by more than a hundred prominent figures and staff members.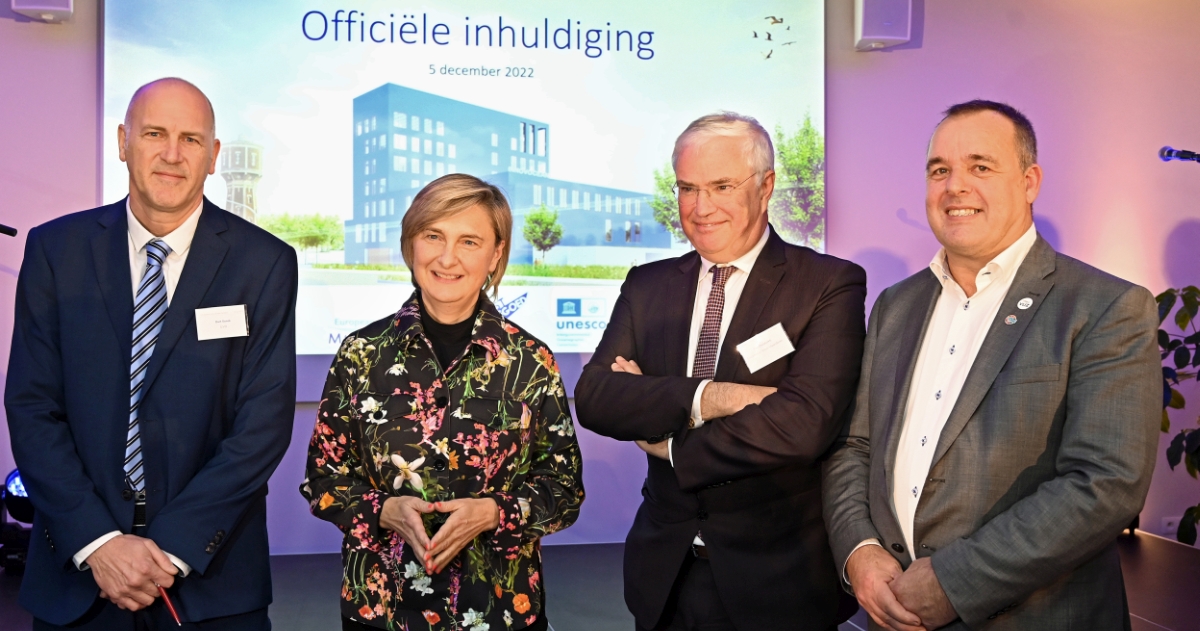 Photo: VLIZ | Els Verhaeghe
In her speech, Hilde Crevits expressed great satisfaction with the new construction project:
"With the realization of the brand new InnovOcean Campus, the coast has gained a new jewel. Our knowledge institutes ILVO and VLIZ are joining forces to strengthen marine research in Flanders and open it up to the general public. An important step for a sustainable future for a small but dynamic sector, thanks to a substantial investment from Flanders."
The new building was built thanks to an investment of more than 20 million euros from the Flemish government. In its 8000 square meters, the building houses not only the necessary office space, meeting facilities and an auditorium, but also a public 'marine library' and specialized research and lab infrastructure for ILVO. The 'wet facilities' of VLIZ will remain housed in the Marine Station Ostend on the Slipwaykaai, one kilometer away from the InnovOcean Campus. With its blue faience façade occupation, the new building is a striking appearance in the cityscape. The Flemish investment company PMV coordinated the new construction, the construction team consisting of Algemene Bouw Maes (Van Roey group) and EVR architects from Ghent took care of the implementation.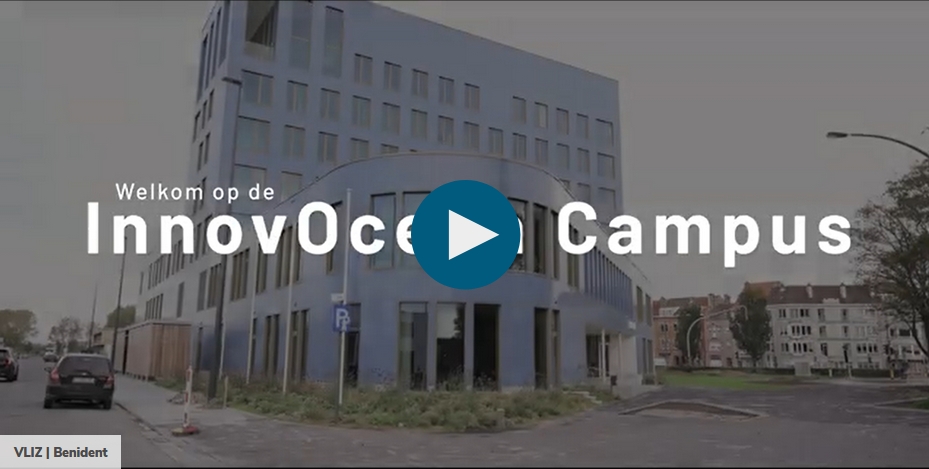 Nearly 300 staff members are housed on the InnovOcean Campus. ILVO or the Institute for Agricultural, Fisheries and Food Research has been housed in the Ankerstraat in Ostend since 1976 with its fisheries research. More than 90 researchers and technicians work on the sustainable exploitation of natural resources from the sea and on innovative monitoring of the consequences of that exploitation on the marine ecosystem. The Flanders Marine Institute or VLIZ was founded in 1999 and has since grown into an established player in the wide range of marine and coastal research. It had a workforce of more than 150 employees. The partners of VLIZ (UNESCO/IOC Project Office for IODE, EMODnet, the European Marine Board and the Streekhuis Kust of the Province of West Flanders), with a total of 40 staff members, also moved with them.
To the photo gallery:  
[
Overview
] [
Login
]